Overview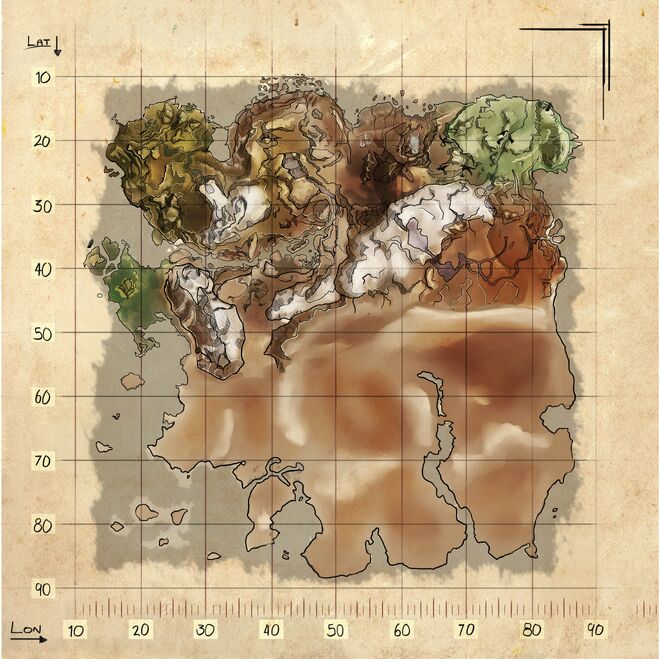 for more information about the map in general check here.
Caves
This Map features a lot of buildable Caves.

For a complete list of cavelocations check here.
Dungeons
This Map features Dungeons where you have to challenge yourself in order to get the artifacts.

For a complete list of dungeonlocations check here.
Artifacts
The map features all artifacts from TheIsland.

You can find a list of their locations here.
Obelisks
This map offers 3 Obelisks where you can upload/download your Charakter and Dinos. You are currently able to start bossfights from here too.

For a complete list of all Obeliskslocations check here.
Ruins
[[File:|none|thumb|350x350px]]